Google-based DNS platform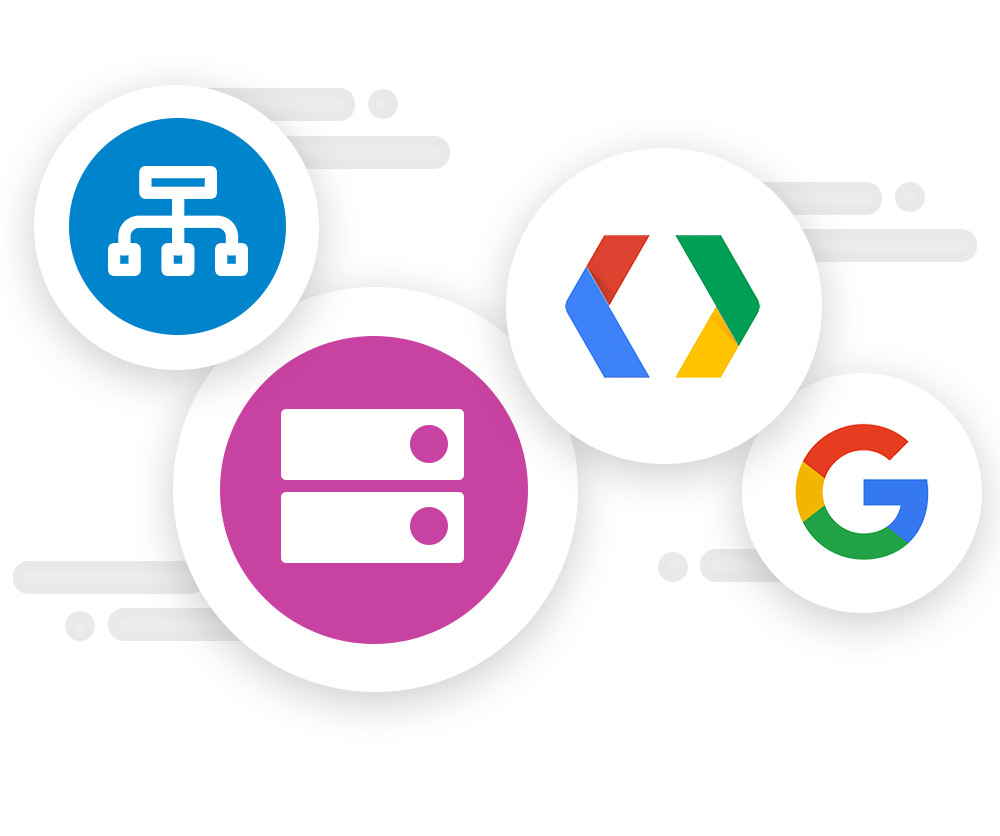 The Domain Name System (DNS) translates domain names – and email addresses – into IP addresses. So when you visit a URL, your browser knows the address of the server to download the page from. It's an essential part of the internet – so it needs to be fast.
Google knows all about fast internet response times – as you'd expect! Their global fibre network leads the industry. It provides a quick and stable response regardless of traffic. So we built our DNS platform on the same infrastructure as Google.
All domains hosted with us benefit from Google DNS. Hosting Unlimited Resellers can take advantage of our white-label Virtual Name Servers and offer this rock solid, cutting edge DNS solution under their own brand.